Construction now a desirable career path for over half of young adults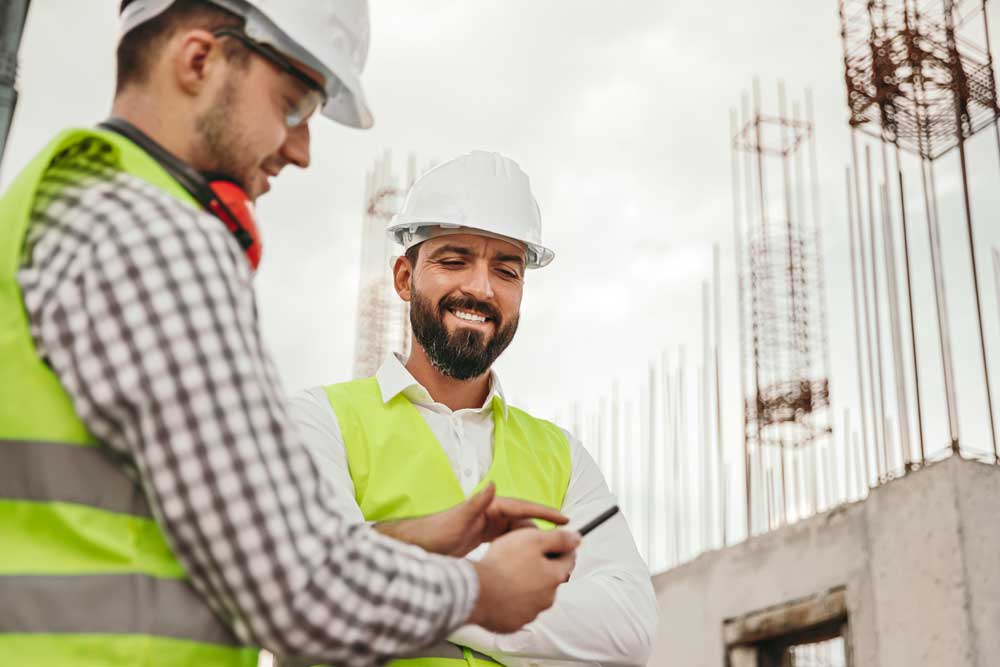 Could a career in construction be right for you? The construction industry is quickly becoming one of the most successful in the world, with the demand for skilled workers increasing over the past ten years, even during periods where the economy began to decline. A career in this leading industry can offer a multitude of benefits such as good pay, the potential for lifelong development and career progression, valuable skills and an opportunity to travel.
As a leading provider of jobs and career opportunities, the UK's construction industry is one of the most important industries for our economy. It is responsible for the vital expansion of urban infrastructure, and the recipient of key investment on several fronts. A developing construction industry indicates a nation that is growing healthily – but there are some key generational challenges that threaten this growth and mean that pursuing a career in construction could be a good choice.
Labour Shortage
One of the key challenges faced by the construction industry currently relates to labour shortages. Despite encouraging figures from the construction industry as a whole, companies and contractors have found it significantly harder to source skilled tradespeople than before the Covid-19 pandemic and the UK's departure from the EU.
However, new research from construction data platform National Building Specification (NBS) reveals that construction has now become a desirable career path for UK school leavers and young adults, with 56 per cent now considering it an "attractive" profession with plenty of prospects.
NBS quizzed 2,000 18–29-year-olds across the UK regarding construction as a potential vocation, yielding surprising, but refreshingly positive results. This will come as welcome news to the industry that, earlier this year, saw job vacancies hit an all-time high of 49,000 advertised.
"Young people now realise it's not the dull, dangerous, and dirty job as mislabelled for years by educators and career advisors."
– Russell Haworth CEO, NBS
Importantly, the survey indicates a distinct cultural shift in attitudes amongst younger generations, in part helped by the growing number of digital opportunities available and extensive media attention around the sector's use of industry-leading technology, dispelling the myth that construction is a dead-end career.
Russell Haworth adds:
"It's great to see such an uptick in interest following some very lean years recruitment-wise. The challenge for the sector now is to jump on this opportunity, we must not miss it as has previously been the case."
The Training Drain
Despite an uplift in interest from a younger generation looking to make their way in the industry, another recent study by the Association of Colleges (AoC) found skills shortages amongst staff looking to teach construction are stalling progress.
85% of further education colleges have struggled to secure staff to teach the relevant subjects. It's a problem that will need to be addressed should the indicative findings of NBS's report be borne out in reality and an influx of interest in construction roles occurs.
With the current labour shortage in an industry that will soon become sought-after by the younger generation, there's no better time than now to pursue a career in construction. One of the easiest ways to do this is to approach a recruitment company who specialise in this field. RecruitEasy have the contacts and experience to find the right role with a trusted and suitable employer.
Managing Director Manny Hussain says:
"We have over 20,000 workers on our database within construction and allied sectors. To help workers find their path we have a large online library of resources and signposting to skills and training, such as CSCS cards. We are a Preferred Supplier to many companies due to our accreditations, high standards and service levels, and are accredited by highly acclaimed bodies within the construction industry including SMAS and CHAS. Our reputation, experience and links to large clients help workers to find their path."
There is no doubt that working in the construction industry can provide a fulfilling and secure future enabling you to follow a career path that will allow lifelong development and career progression. Are you ready to take up the challenge?
Find your Construction career through our job role pages