Brick Shortage Affecting Construction Industry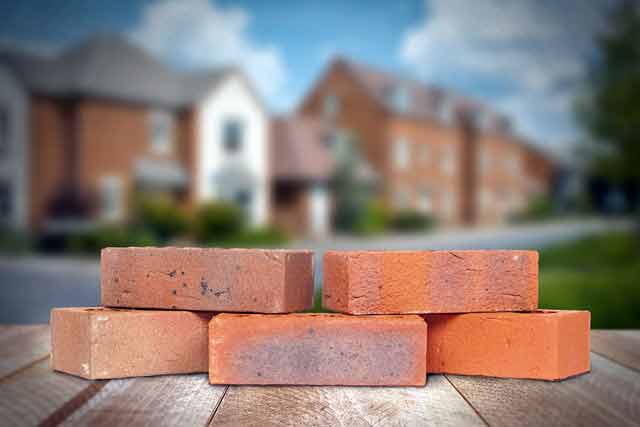 With the ongoing brick shortage the UK is experiencing, many companies are being forced to wait over 12 months for bricks. This is slowing down projects and development and substantially driving up the cost of bricks.

Smaller developers are being hardest hit and the Federation of Master Builders (FMB) say that in small-to-medium sized companies (SME) bricks were by far the material with the longest wait time and highest price, with roof tiles coming in second (showing a wait time of around six months). The FMB claim that 4,000 projects are struggling with the shortage.


So what is the cause of the shortage and what damage long term will be done to the industry?
The shortage as it is today arose due to an increase in the cost of raw materials required to make bricks, that is according to the FMB. The value of the Pound plummeting post the Brexit vote, and coming under further pressure as a no-deal Brexit looks on the cards, has also contributed significantly, as did high demand in an ever-growing marketplace.
FMB director of policy, Andrew Dixon, who speaks mostly for smaller firms, says: "Bricks are becoming a problem again. It was a big issue in 2014-15 when the housing market picked up quite quickly and clearly manufacturers took a long time to bring plants on stream and there was a strong sense that major house-builders were stockpiling bricks, but by mid-2015 those problems drained away.
"FMB members tell us that they cannot procure the bricks they need and waiting times for delivery are now up to 26 weeks from most manufacturers. It adds to the delays in finishing projects and adds to the difficulties in getting SMEs more active in house-building as the government wants."
The
Brick Development Association
chipped in by saying that the UK in 2017 utilised 2.4 billion bricks with only 1.9 billion of these manufactured locally. That left a deficit of approximately 500 million bricks.
But, Why is there a Brick Shortage?
The original problem can actually be traced back to the 2008 recession which resulted in a big decline in the housing market and the global financial meltdown caused brick production to slow enormously. Many brick plants were either permanently closed or slowly phased out.
When the housing market recovered slowly, the remaining brick manufacturers in the UK faced a surge in demand further exacerbated by the introduction of
Help to Buy schemes
. They have still not managed to catch up. It's good news for the brick firms with Brick maker Forterra reporting a 10.6% increase in half-year revenue.
The larger construction firms were able to stockpile materials and mitigate most of the impact but the smaller firms face were hit massively with much smaller resources and lesser access to the extensive networks that big developers have to help them ride through the storm.
However, Taylor Wimpey named brick supply as a business risk, noting: "We are assessing alternative build methods to reduce reliance on traditional brick and block techniques and resources…with the growth in house-building, availability of materials is generally in line with demand but there remain pinch points with key products such as bricks, blocks and roof tiles."
Taylor Wimpey added that the cost of these products "has risen significantly and whilst other material costs have been stable in 2017 we are experiencing more cost pressure coming into 2018".
Persimmon has been concerned enough about the situation to build its own brick factory. A company statement says: "Persimmon is the first UK volume house-builder to invest in its own brick factory and roof tile works. The brick factory has recently been completed and is now producing bricks. Work on building the roof tile factory is now underway."
What other issues may the Brick shortage cause?
Research shows that the price of bricks has increased by 9% on average; Timber and roof tiles have both risen by 8%, and insulation material has soared by 16%. More than half of businesses who participated in the survey said that the price increase was dramatically impacting on their margins – and 56% said that they were forced as a result to raise prices for their customers. Subsequently, development costs are rising and would-be homeowners especially being put at risk.
The UK is set for an increase in house prices should the problem and shortage not be resolved soon and this will no doubt exacerbate the housing crisis. On a brighter not however, an increase in timber construction is on the cards and timber firms should brace themselves for a surge in demand.
The CEO of FMB, Brian Berry, has strongly urged all brick and building material merchants to give maximum notice about price increases or lead times to enable construction firms and developers to warn clients ahead of time and allow them to plan properly.
Find out more about bricklayers and what they do
.
Need construction workers? Post your vacancy here!