Construction Firms' Optimism At 4-year High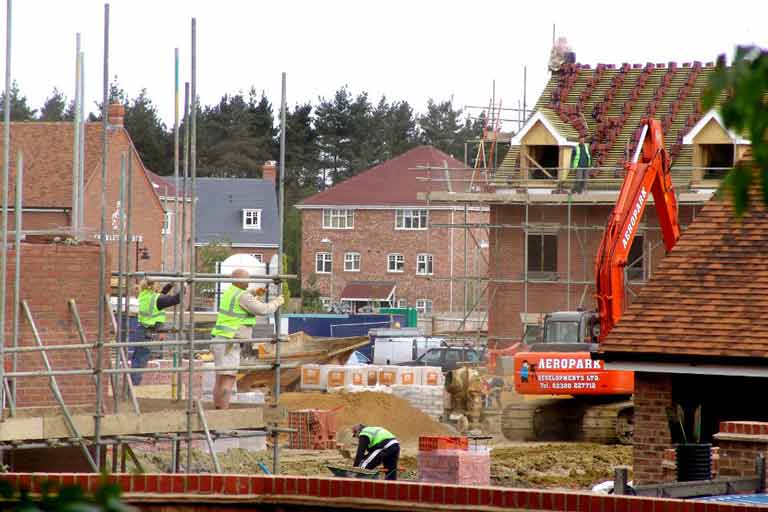 Housebuilding has driven an increase in construction activity with optimism among construction firms rising to its highest level in nearly four years last month, according to the latest CIPS/IHS Markit report.

Improving client demand and a boost for workloads from new wins on projects deferred at the start of the covid-19 pandemic saw the growth in order books remain close to November's six-year high, when new orders increased at the fastest rate since October 2014.

New order levels increased in December for the seventh month in a row. The headline seasonally adjusted IHS Markit/CIPS UK Construction Total Activity Index in December held firm at 54.6, barely changed from the balance of 54.7 seen the month before. Optimism was at its highest level since April 2017.

The index has registered above the 50.0 no-change mark in each month since June. The increased workload also led to a rise in employment numbers for the first time in nearly two years.

However, strong demand for construction products and supply shortages due to pre-Brexit stockpiling saw purchasing prices increase at the fastest rate for nearly two years. Respondents to the survey cited rising prices for timber and steel in particular.

Housebuilding was the biggest driver of the increased construction activity, posting a sharp rise in the index of 61.9 in December. Commercial activity also grew to 51.2.

However the rate of growth in commercial activity was at its lowest since the recovery began in June. Civil engineering was the weakest sub sector, with activity falling for the fourth time in the past five months.


But what do the economics experts say?
IHS Markit economics director Tim Moore said: "Overall output growth has slowed in comparison to the catch-up phase last summer, but now it is encouraging to see the recovery driven by new projects and stronger underlying demand."
He added: "Construction companies are hopeful that higher demand will broaden out beyond residential projects in the next 12 months, led by infrastructure spending and a potential rebound in new commercial work from the depressed levels seen during the pandemic."
But Duncan Brock, group director at the Chartered Institute of Procurement and Supply, warned firms of the potential for longer delivery times if suppliers are unable to increase production to pre-pandemic levels. And Scape group chief executive Mark Robinson warned that the industry still faced challenges despite the increase in output levels.
He said: "Even with sites remaining open, the impact of a third national lockdown and increased social distancing measures are likely to affect the speed at which future projects are brought forward, including decisions on private investment and important urban regeneration."
Lloyds Bank's infrastructure and construction team director Max Jones said that a lot of order books will be bolstered by government-funded infrastructure projects in the year ahead as firms keep an eye on the National Infrastructure Bank announced in the autumn for potential opportunities.
But he added: "There remain unknowns tempering optimism for some, such as over the prospect of difficulties in hiring workers following the end of the Brexit transition period.
"Yet, as sites reopen, many will be quietly confident that having survived 2020, the next 12 months will bring with it fresh opportunities for growth."
Disruption to imports at the UK's ports due to Brexit has so far been avoided, although firms will be required to provide full customs declarations and pay tariffs from July.