How To Beat Labour Shortages in 2022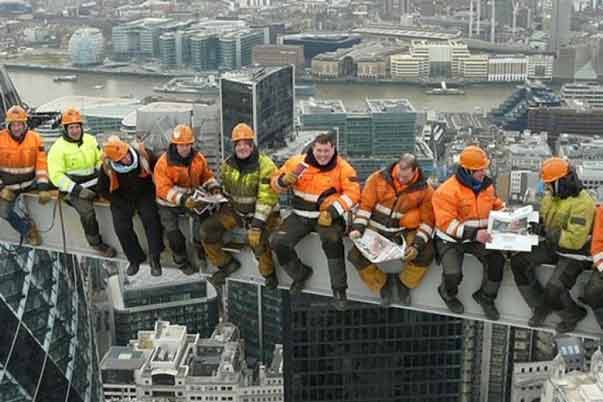 Employers within the construction sector are likely to face stark choices as skills and labour shortages continue to bite in 2022.

With the Covid pandemic coming on top of Brexit in 2021, combining with the UK's chronic skills shortage problem, building firms and other employers could leave themselves vulnerable to severe labour shortages – unless they plan ahead.

Those who do take measures will have some cause for optimism in 2022. Pro-active companies that establish relationships with experienced recruitment and staffing agencies can keep flexibility in their labour management, boost their performance substantially and stay ahead of competitors.


How should you minimise the impact of these labour shortages?
Luke Davis, director at specialist construction recruitment firm Recruiteasy, said: "Construction firms can minimise the coming pain by getting ahead of the game now.
"Both public and private sector business would be well advised to plan ahead and set out their strategies to deal with the oncoming staffing, skills and labour shortage."
Construction employs about 3 million people and its output in the UK accounts for more than £125 billion or 10% per annum contribution to GDP. Approximately a quarter of construction output is public sector and three-quarters is private sector.
Mr Davis added: "At Recruiteasy, we are further boosting our larger database of skilled and semi-skilled workers. This includes plant operators, bricklayers, labourers, groundworkers, all construction trades and labour in fact.
"Those in the private sector in particular, who have forethought to engage an experienced recruitment firm, will gain a significant competitive advantage. It will give them a ready-made workforce with rapid and flexible access to this vital human resource."
It is predicted that labour shortages will worsen substantially as the recovery gets under way. Many industry leaders have recently urged government to immediately act to prevent the economy from stalling.
Construction has recently rightly been lauded by government and the Prime Minister as central and vital to the UK's recovery.
But action to enable easy access to labour from the EU and other area has not been forthcoming. The sector did welcome a recent statement from Susan Williams, a Lords minister, who said that the
Shortage Occupation List (SOL)
, which makes it easier for some foreign workers to secure a UK visa, could include more construction roles.
Ms Williams said: "We will see how the UK labour market develops in the post-COVID era."
However, she added: "We do not consider changes to the
UK immigration
rules or the SOL should be made at this time, before assessing how the UK labour market develops post-COVID-19 and in response to the introduction of the new points-based immigration system."
Recruiteasy's Mr Davis warned that the government should not leave it too late and could be banking on a surplus of workers on the market from other sectors, such as retail and hospitality, to help stem some labour shortages in construction.
He said: "It would be a huge mistake to think this is a solution. It is not. Construction firms demand experience and a high level of proficiency. We cannot simply take former retail or catering staff and overnight make them into time-served construction tradesmen.
"The government must enable easy access to such experienced workers, who are on our international doorstep, to keep the growth in housebuilding and infrastructure going."
The warning was echoed by Douglas McCormick, the UK executive chairman of Gleeds, who said: "They must keep an open mind as a shortage of talent will inevitably mean heightened labour rates which are likely to impact the cost of projects from HS2 to housing,"
He added: "I'm pleased that the government appears to be prepared to review the issue of UK immigration rules and their potential detrimental impact on those working in the built environment."
The Gleeds survey comes after research published by the
Construction Products Association
found that the sector's EU workforce in the third quarter of 2020 had plummeted by almost a third in just 12 months which combined with a surge in demand, has created a big squeeze on labour.
Other data from the Office for National Statistics revealed that more than one in four EU-born construction workers had left the industry between September 2019 and September 2020.
Let us find workers for you...