How To Get A Construction Job When You Have No Experience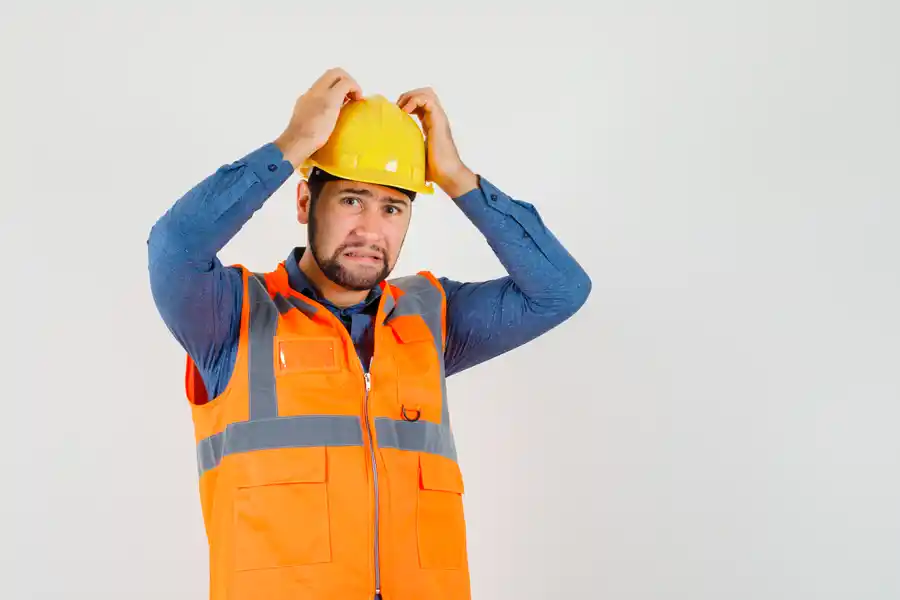 Finding a construction job can be not only exciting but difficult, especially if you have no prior experience in the industry. Many employers seek experienced candidates, which can make it difficult for newcomers to land a job. However, there are some strategies that you can use to increase your chances of finding a construction job that requires experience, even if you have no experience yet.
Research the Industry
Before you start applying for jobs willy-nilly, it's important to research the construction industry and know exactly what your goal job is. Learn about the different types of construction jobs, what they do day to day and the skills required for each position. This will help you identify the areas where you can apply your existing skills or learn new ones to fit the job requirements for each position. Forming a plan of what roles you want to go for in the future is very important, there is no point applying for a Warehouse job if the position you eventually want to get to is a Site Manager. In this case it would be best to start at the bottom, a Labouring role may get you more of the experience you need to climb the ladder.
A great idea to find the role best for you is to use a construction recruitment agency's knowledge to match the role to you, RecruitEasy have a font of knowledge all available with the click of a button about all job roles in the construction industry.
Get Some Training
Getting some training in the construction industry can give you the skills and knowledge that you need to succeed. Many community colleges offer construction-related courses, such as carpentry, electrical, and plumbing. You can also consider getting certified in a specific skill, such as welding or heavy equipment operation, to get yourself specific roles.
Most construction industry workers who get training start within a lower position under their profession, for example, a trainee electrician working with an Electrician. This can be a great starting point to get into higher roles in the industry.
A great place to start for most roles is working as a Labourer, to get work as a Labourer you may not even need any certification. However it will you give you a upper hand to get a qualification such as a CSCS card. Find out more on our Labourer job role page to find out how to find Labouring work, and how to get a CSCS labourers card.
Consider an Apprenticeship
An apprenticeship can be a great way to get hands-on experience in the construction industry. Many companies offer apprenticeships as a way to get workers skilled up whilst getting help for their workers on site. In recent years the UK has been pushing apprenticeships and advertising them widely, Gov.uk provides a search function to be able to find an apprenticeship near you. While apprenticeships typically pay less than fully trained positions, they can be a valuable way to gain experience and network with industry professionals, some apprenticeships even end with a job offer!
Start at the Bottom
If you're having trouble finding a job that requires experience, consider starting at the bottom. Look for entry-level positions, such as a labourer or assistant (trades mate), and work your way up. While these positions may not pay as well as more experienced positions, they can give you the opportunity to learn the trade and gain experience. You are unlikely to need a lot of experience with these roles but you may require a CSCS card.
Network with Industry Professionals
Networking with industry professionals can help you find job opportunities and learn about the industry. Attend construction trade shows, join construction industry organisations, and participate in online forums and discussion boards. This can help you meet people who can introduce you to potential employers and offer advice on how to break into the industry.
Emphasize Your Transferable Skills
Even if you don't have direct experience in the construction industry, you may have transferable skills that can make you an attractive candidate. For example, if you have experience working with tools, a high amount of physical strength, have a strong work ethic, or are skilled at problem-solving, emphasize these skills in your CV and cover letter.
Be persistent in your search for a role
Finally, be persistent in your job search. Finding a job in the construction industry can be challenging, especially if you have no prior experience. But don't give up. Keep applying to jobs, networking with industry professionals, and building your skills and experience. With hard work and perseverance, you can break into the construction industry and start building a rewarding career towards your goal role.
Finally, you now know our top tips on how to get a role in the construction industry without any prior experience and what roles to look for if you need to get experience. The best thing to do in your search for a construction career is to speak to a construction recruitment agency, recruiters are well versed in the industry and have all the tools in front of them to get the right job for you.
Need help finding a job in construction? Register with us