Over 50? Your Country Needs You!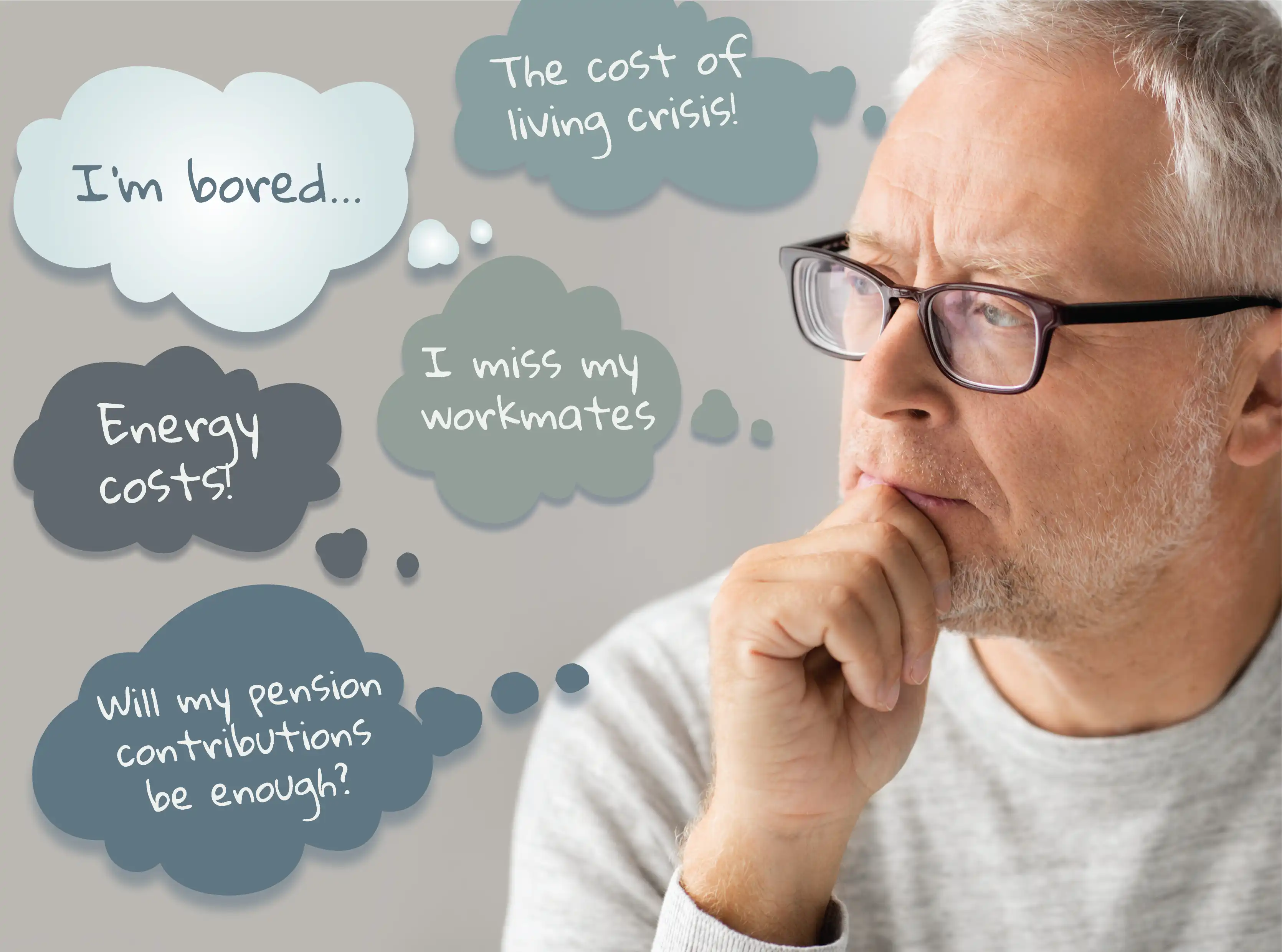 Hugely Rewarding Career Opportunities In Construction
Let's face it: the UK is in the midst of a big problem. Skills and labour shortages across the board are now deeply entrenched and seriously affecting economic growth. One of the big solutions is to somehow get the early-retired or otherwise 'economically inactive' over-50s back into the game. But how? That is the big question.
However, a bigger question for the over 50s is, why should over 50s return to work? The answer to this is more important for those who have chosen to retire early or otherwise simply do not think it's worth their while to re-enter the job market. So, let's look at the pros and cons in that decision.
Notwithstanding retirement may not always be the best option, especially for those who are still physically and mentally capable of working, the country currently desperately needs them! The UK is in dire need of their experience, skills and labour to help it to recover - or at least prevent a deep and long recession.
Many individuals over 50 have a wealth of experience and skills that can be valuable to companies within the Construction, Warehousing and Logistics sectors (including driving jobs). These industries not only provide a sense of purpose and fulfilment, but also offer financial stability and growth opportunities.
One of the main reasons why the over 50s should consider re-entering the workforce is to stay active and engaged. Retiring early can often lead to boredom, a lack of purpose, and a decline in mental and physical health. By working, individuals can maintain a level of physical activity and continue to learn and develop new skills keeping their minds sharp and active too.
What about your pension and retirement savings?
Often, early retirees find their retirement savings do not last as long as they had hoped and they may struggle to make ends meet. With inflation at a 40-year peak and interest rates predicted by economists to remain high for a decade, by returning to work, individuals can supplement their savings and retirement income and ensure that they have enough money to live comfortably.
An added and important factor is that they will be making further contributions to their pension pots. 35 years' worth of National Insurance contributions are required to qualify for a full state pension at the current official retirement age of 66. Shortfalls in this are a ticking time-bomb that the government is desperate to address by actively encouraging a return to work for the "early retired".
They have launched a big government drive to help those aged 50 and over re-join the jobs market with dozens of 50 PLUS Job Champions helping people back to work now in place across the UK.
Minister for Employment, Guy Opperman MP, said:
"Older workers are a huge asset to our country and our economy. I want to support them to get into work.
An age-inclusive workforce makes business sense too. Our 50 PLUS Champions will work with leading employers across the country to connect job-ready people with the vast number of opportunities out there."
A second career for the over 50s in Construction, Warehousing, Logistics could also come with very rewarding opportunities for less worked hours. Many employers are now all too willing to allow flexibility to take into account special circumstances of the over-50s who have found outside interests and commitments or simply no longer wish to work a standard 40-hour week.
The Centre for Cities thinktank, reports that around 9 million people of working age overall are economically inactive of which around 3 million could be considered "involuntarily inactive" as they had stopped looking for work because they either felt it was simply not worth their while to return, or there was a lack of good job opportunities, or who could work if they had enough support, or who could otherwise be persuaded to return to work. Some clearly have genuine health conditions preventing a return to work.
In 2022, according to the Department of Work, nearly 760,000 people aged between 50 and 64 years were either actively seeking work, or are inactive but are willing or would like to work. That is a big number to mobilise and could help the UK overcome its labour shortage issues.
What caused the shortage of workers?
Following the 2020 Covid-19 pandemic around 600,000 over 50s left the workforce, deciding to call it a day on their careers. It brought their priorities into sharp focus and work just did not seem rewarding enough compared to effectively taking early retirement. This exacerbated the shortage problem because many of the baby boomer generation edging towards retirement age had already chosen to go early and enjoy their golden years.
However, the cost of living crisis and the needs of the country, presents a unique opportunity for the over 50s to re-enter the workforce and gain meaningful and rewarding employment. Construction, Warehousing and Logistics are all fast-paced and in-demand industries with a shortage of skilled, semi-skilled and unskilled workers. In these industries, individuals can put their skills and experience to good use and make a positive impact. For example, those who have worked in construction before may have valuable experience and knowledge in plant operation, trades and labour that can be put to use on new projects.
Many individuals who have retired early find that they miss the daily routine and structure of work. By returning to work, individuals can regain a sense of purpose and feel like they are making a difference. Additionally, working with a team of like-minded individuals can help individuals develop new relationships and friendships, which can be incredibly important for their overall well-being.
Manny Hussain, a Director at RecruitEasy, an employment business, said:
"Our area of expertise is in finding workers for the construction, warehousing and logistics sectors. The over 50s are a vital, valuable, and experienced pool of people.
We can help them find fulfilling and rewarding roles because these sectors have held up reasonably well and are crying out for reliable workers.
Over 50s tend to be the most reliable of course and have a wealth of knowledge employers would be delighted to take advantage of.
The tide seems to be turning again with people changing their minds about early retirement and more ready to return, but many need the right help to find a suitable role.
That's what we do. It's a simple matter and takes seconds to register with us, and we'll jump to it to help you back into work."

In conclusion, there are many benefits to be gained by the over 50s who could be helped or persuaded to get back to work. By considering a second career they can make the most of their retirement years and live a fulfilling and meaningful life.
Find your new Career through our job role pages