Are You Paying Unnecessary Payroll Admin' & Umbrella Companies Fees – Just To Get Paid?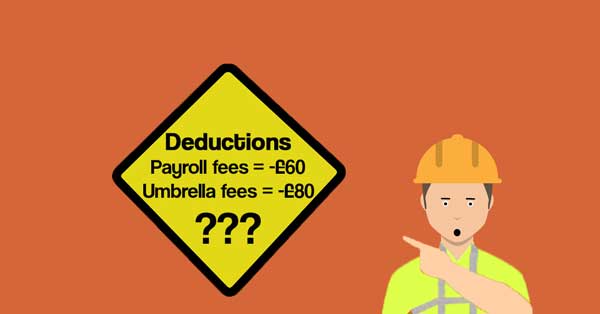 Construction workers have long been easy pickings for payroll companies that charge outrageous fees just to process workers' pay.

As if Tax, National Insurance (NI) and Pension contributions were not enough, workers have been subject to further deductions in the form of often hidden 'Admin Fees'.

So, what are these fees and how do you avoid them?



Payroll Admin Fees
Most construction recruitment agencies, or the payroll or umbrella companies they use, charge their workers a fee for the cost of processing payroll.
These fees have been standard in the industry and often amount to a substantial deduction for the worker - and a handsome profit for the agency or payroll company.
The fees are often missed by workers who assume they're just part of the tax, NI or pension contributions.
RecruitEasy
, a leading construction recruitment agency, has set the precedent not to charge payroll or admin fees to its workers.
They can cover payroll processing costs by pricing the work correctly in the first instant and still offer the most competitive rates possible to their clients.
The savings are achieved through efficiencies gained by Rex, their highly sophisticated in-house state-of-art proprietary software. Rex, along with a well-honed payroll process, keeps costs to an absolute minimum.
This helps RecruitEasy's agency workers keep more of their hard-earned cash and engenders loyalty in a highly competitive market.
Umbrella Fees
Again, many construction recruitment agencies use umbrella companies to handle the administration of Tax, National Insurance and Pension contributions.
However, the dreaded, often hidden, umbrella fees are slipped in and can also spiral with some agencies. Some recruitment agencies even have unhealthy relationships with their chosen umbrella company, even gaining commission for each referred candidate.
This poses a rather shady incentive for the recruitment agency. Recruiteasy does not use umbrella agencies and process payroll in-house to prevent unnecessary 'admin' charges to their candidates and workers.
So, workers beware! Check your payslips carefully and, instead, choose an agency which looks after your interest and lets you keep more of your hard-earned money.
RecruitEasy
was the first company, at least in the South, not to charge payroll or umbrella fees to workers and has set the standard for others to follow.
The long- suffering construction worker can now keep more of their own money and suffer no more!
For more information on
RecruitEasy
and the construction roles we have, visit our
job search
. Or contact us on
01626 572510
or
email
, or
message us on Facebook
!