Property crunch as rising demand for homes outstrips supply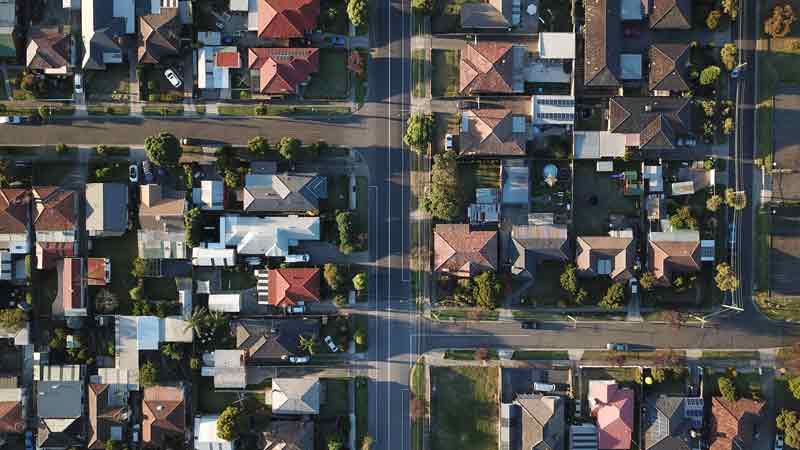 The UK Government's Department of Levelling Up, Housing and Communities has released new figures revealing that annual housing supply shrunk starkly on 2020-21 by 11% to 216,490.

The net figure for extra dwellings is the best and most reliable measure of UK housing supply.

There were 194,060 new homes built with 23,790 gaining change of use, 3,870 from conversions, 530 other gains and a loss of 5,760 through demolitions resulting in an overall figure of 216,490 net additions in 2020-21.

A previous high for net additional dwellings of 223,530 was reached before the financial crisis in 2007-08. This had dropped to 124,720 in 2012-13 but had increased to a peak of 242,700 in 2019-20. The recent figures are the lowest for 5 years.

The Policy and Campaigns Manager at Propertymark, Timothy Douglas, said: "The UK Government's latest figures on net additional dwellings paint a deeply worrying picture as industry data tells us that demand is far outstripping supply in both the sales and lettings markets meaning there could not be a worse time for housing delivery to plummet.

"Despite the steady upwards trajectory of new delivery since 2012-13, the UK Government still had some way to go to deliver on their target of 300,000 new homes per year by the mid-2020s. Based on these statistics, it is looking extremely unlikely they will achieve this.


What other factors are worsening the housing shortage?
"Due to the impact of the materials shortage for the construction sector, this also highlights real concern for the UK Government's ability to meet its target.
"The Covid-19 pandemic's legacy will have long lasting effects so the UK Government must consider introducing drastic measures to not only deliver the right number of homes, but also the right types in the right places.
"More also needs to be done to bring the astonishing number of empty homes back into use. We know from the most recent figures that the total number of empty homes in England is more than double the UK Government's annual housebuilding target.
"Looking ahead, we need to make best use of the stock we have and there must be a balance of new supply across all tenures in line with relative need and demand and affordability has to be a fundamental consideration."
The government's claimed the decrease may partly be down to the COVID-19 restrictions introduced during spring 2020.
Has the Government partly been to blame for the timing of this shortage?
The figures also correspond with the ending of the Stamp Duty holiday and a cooling housing market.
Doug Miller, director at Bath-based independent mortgage broker, Lansdown Financial Services said: "The lack of housing supply has been an issue for decades, and while the government has offered help to both developers and buyers, its attempt to fix the issue borders on the pathetic."
"The simple economic principle of supply and demand should not be beyond the academic intelligence of our country's leaders, and until they put measures and greater incentives in place for developers, the deficit of new homes will only increase."
The short supply of new homes under construction is down to failures of countless governments, according to Imran Hussain, director at Nottingham-based Harmony Financial Services.
"Not enough houses are being built, full stop," he said. "Even when new properties are being built, we are not building enough affordable homes, which creates liquidity all the way up through the property market. Without all-important first-time buyers being able to buy new, affordable homes, the whole market is straitjacketed. It all starts from the bottom."
Want to continue reading? Click below to read about how the recent Brick shortage could still be affecting your business.
Brick Shortage Blog